Open this in UX Builder to add and edit content
CUSTOM UTE CANOPIES
Aluminium Canopies, built to your requirements. As a leader in Industrial Hardware to the Australian Market you can benefit from our huge range of locks, seals and hinges to tailor your canopy to your requirements.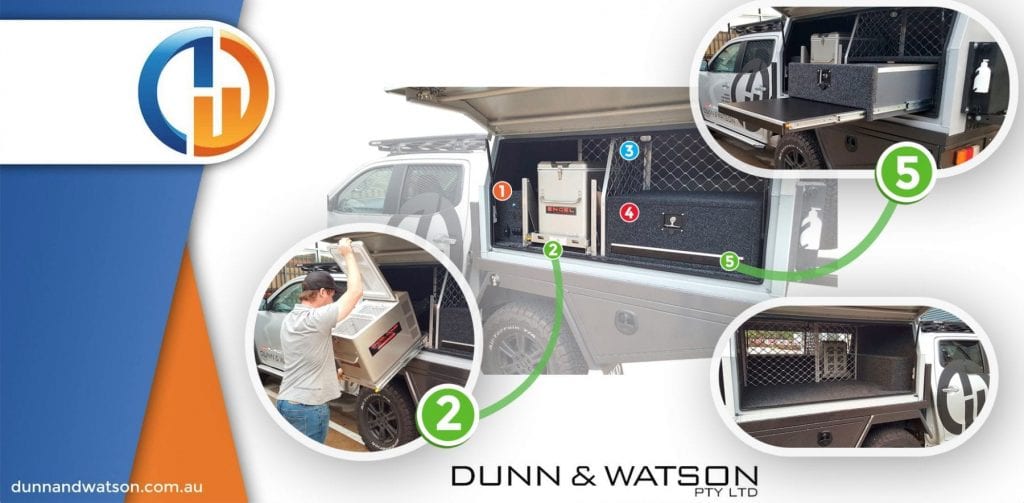 4WD Accessories – Standard & Custom Made Canopies
When you are in the market for a canopy, you can either go for a stand pre-built model or opt for a custom designed canopy. Which way you decide to go, depends on your needs and quite often a standard model is more than suitable.
All of our aluminium canopies , whether pre-built or custom fabricated are manufactured right here in Australia, so you know that your canopy will be top quality and hard wearing. At Dunn & Watson, we have the best range of 4WD accessories and canopies in Australia!
4WD Accessories – Standard Pre-Built Canopies
If a standard pre-built canopy is your choice, then we have canopies for dual cabs, canopies for single cabs, canopies for extra cabs and mini canopy options available. All are made from 2.0mm aluminium checkerplate and there are plenty of 4WD accessories you can add onto your package to extend its functionality.
4WD Accessories – Custom Fabrication
On the other hand, if a customised canopy is better suited to your needs, then we will pull out all the stops to ensure that you get exactly what you need for your vehicle. We have an extensive range of draw runners, drawer systems, gas struts, fridge slides, 4WD water tanks, hinges and fasteners, ensuring that your custom designed canopy will be ideally suited to your needs. With our range of 4WD accessories – you will never need another canopy ever again!