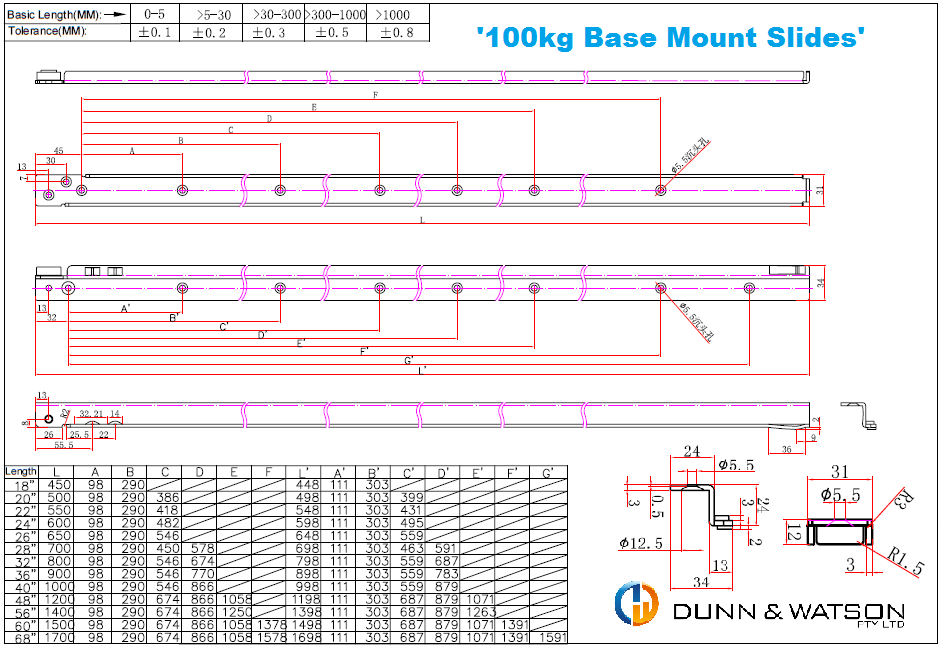 100kg Base Mount Drawer slide, perfect for cargo drawers. Sealed bearings make these drawer slides perfect for dusty or dirty environments.
 Heavy duty galvanized drawer slides rated to 100kg's at 500mm square. These soft roller drawer runners are commonly referred to as base mount drawer slides and are heavily used for pull out fridge slides and 4×4 vehicle drawer systems  on 4WD's, caravans, utes, vans  and camper trailer units. These drawer slides operate off a sealed bearing at either end of the track, the advantage of this is the slides are resistant to getting dust and dirt clogged in the runner mechanism. They are also really easy to disconnect as all you do is slide the unit out to full extension and raise the nose of the drawer 45 degrees. This will allow you to lift your drawer from the carcass.
Features:
• Available in lengths 500mm – 1600mm
• Galvanised
• 3/4 Extension
• Simple installation
• Sealed bearings make slides resistant to dust and dirt clogging.