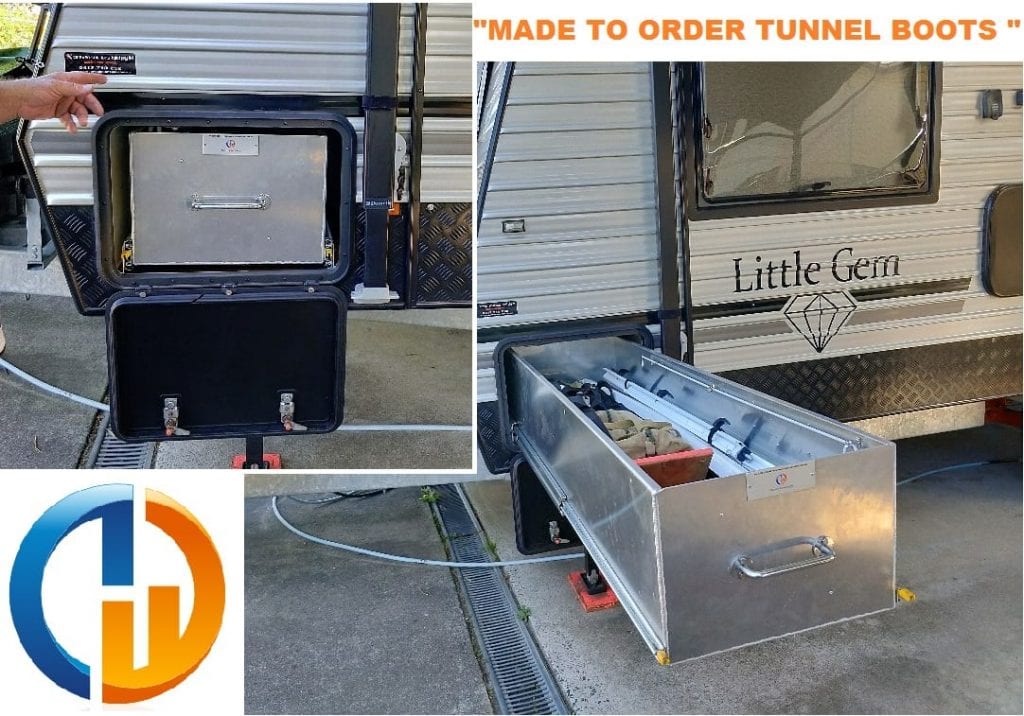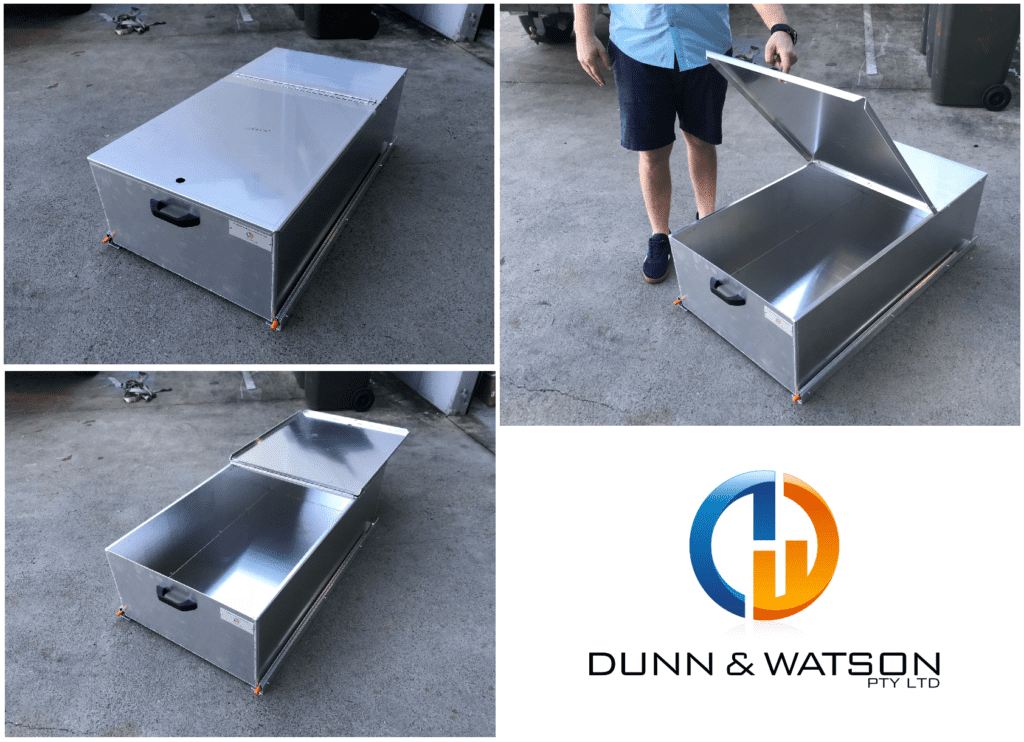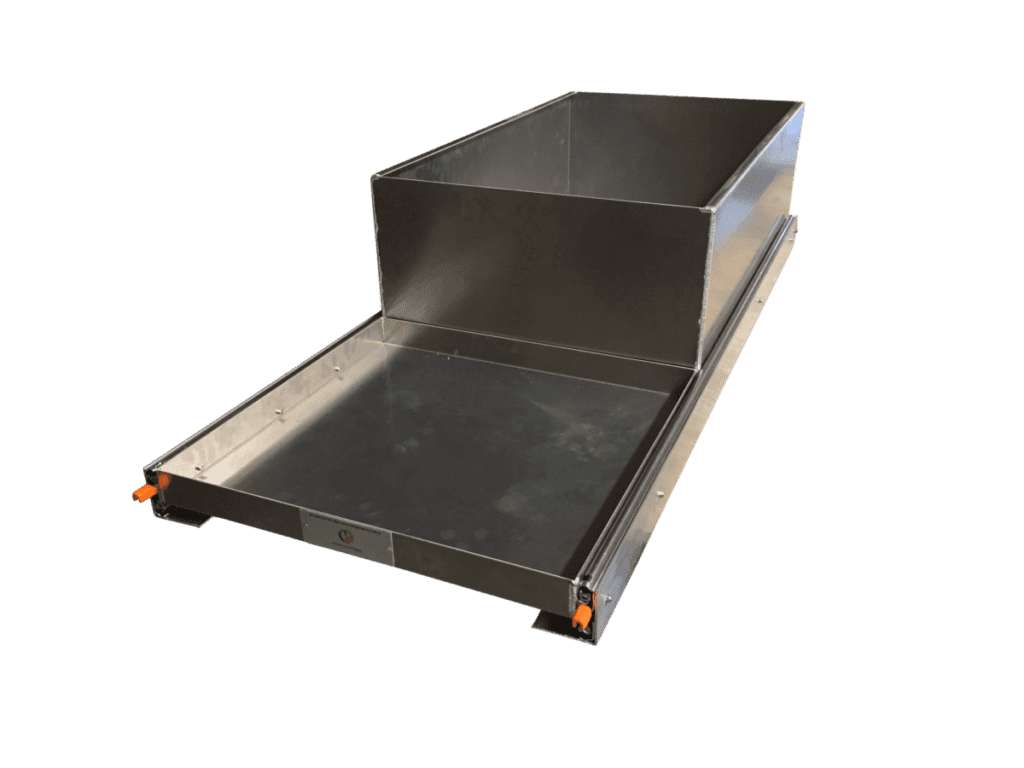 Tunnel boot drawers are a great way to make use of hard to reach space at the front of your caravan.  Our tunnel boots are used for additional storage but also for pullout bbq's, kitchens or generators.  As all tunnel boots are not the same we don't stock a particular size, we make to order ensuring you get the most of the space you have available. We can manufacture a really long unit to come out one side or you can have two shorter units, one to come out each side.
Features:
Made from 3mm aluminium
Can be made on our 125kg or 227kg drawer slides
Can also be manufactured on non locking drawer slides and have a paddle handle fitted.
*** Please note – Price reflects the minimum charge we can manufacture a tunnel boot for however purchases make attract additional charges based on size needed ***