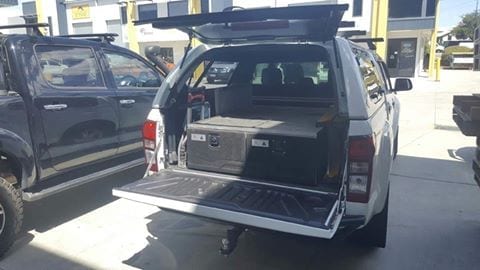 Outside Dimensions:
• 1200mm Long x 590mm Wide x 120mm High
• 1400mm Long x 590mmWide x 120mm High
• 1700mm Long x 590mmWide x 120mm High
Make easy work of hard to reach sections of your tray back or van with the Dunn and Watson heavy duty fridge slide. This product is basically a false floor that slides out and can take 300kg's of evenly spread weight. This product is a heavy duty steel unit, powder coated and has 75 percent extension so you don't need to climb In any longer for those items just out of reach.
Features:
• Made from Powder Coated Steel
• Can support 300kg's load evenly spread
• Slam Shut feature
• Operates on sealed bearings